February 24
Bowman trail to Baker spring,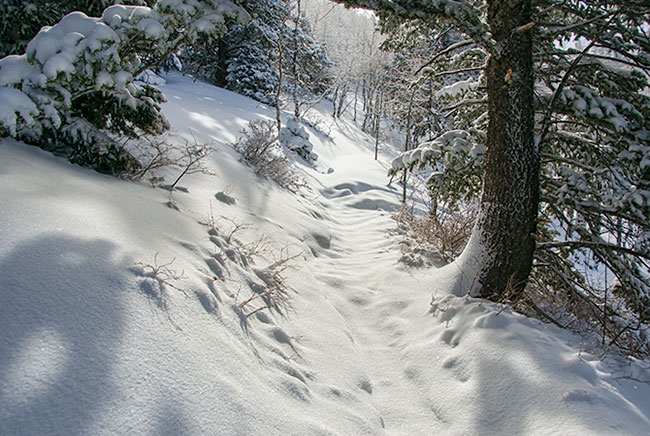 Pole canyon,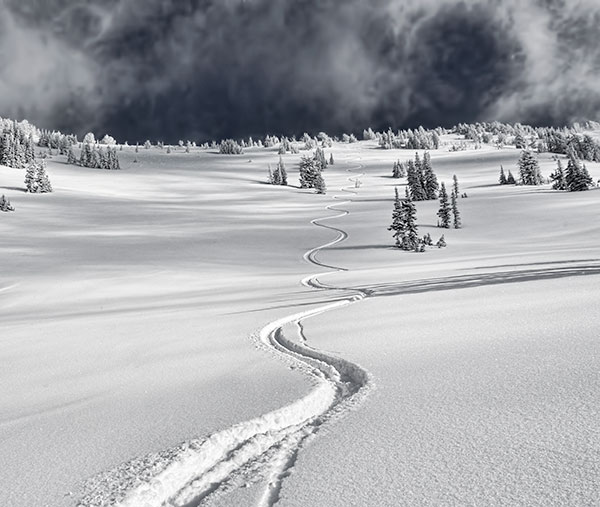 Porter Fork.
Elevations, slope angles and aspects
6200-10400', angles over 35°, north facing aspects.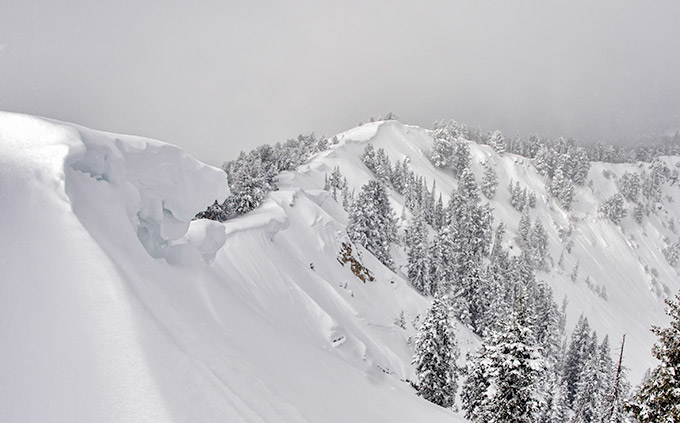 Snow conditions
4-6" at the trail head with amounts increasing to about 10" new snow at upper elevations.
A coupla inches of fluff overlying wind affected denser snow.
The underlying snow from the last storm was also somewhat inverted from strong pre frontal wind.
Drifting on lee aspects.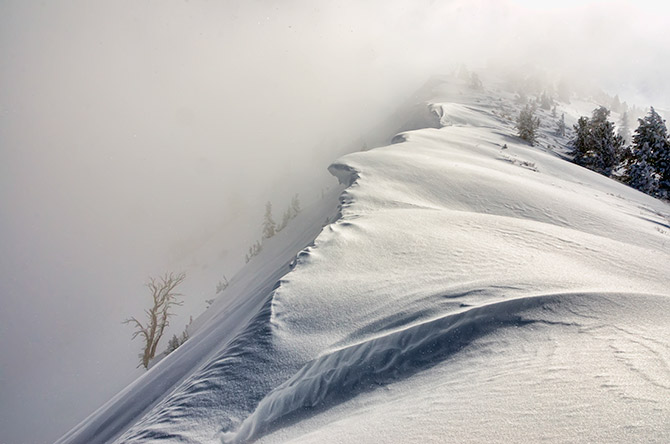 South facing and off aspects received enough sun and heat to crust.
Weather
Overcast to partly cloudy skies, clearing late afternoon. Temperatures stayed cool on the shady side.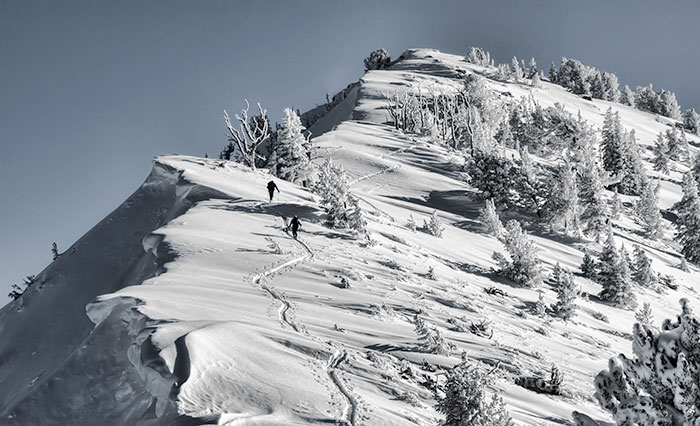 Wind was light from the northwest.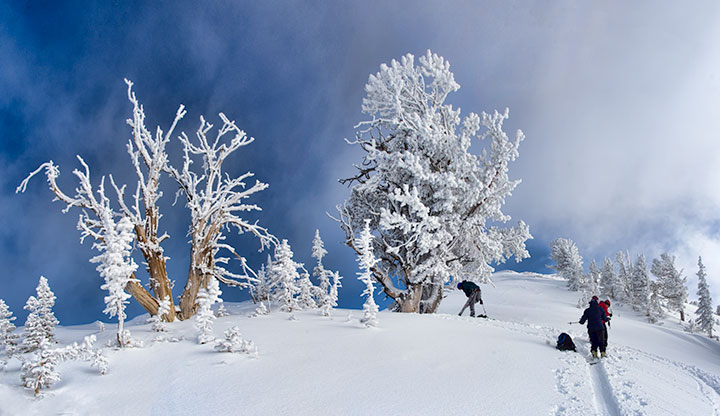 Evaluation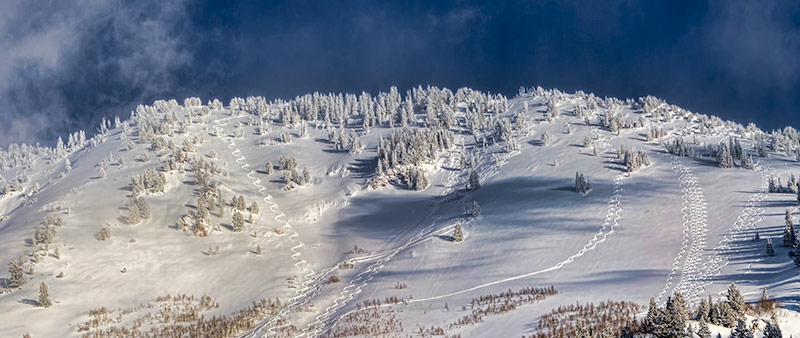 Snow in the area had good stability with observed avalanche activity limited to cornice fall slides during the windy period, early in the storm.
Lingering instability on wind drifted lee aspects. Potential wet activity with warming.
© wowasatch.com