February 25
Grizzly Gulch-East Silver Fork-West Silver Fork-Days Fork-Spruces
Elevations, slope angles and aspects
7400-10300', angles over 35°, all aspects
Snow conditions
12-18" new snow over a variable mostly crusted base.
Wind, of course, picked up mid day, capping the new snow with a denser slab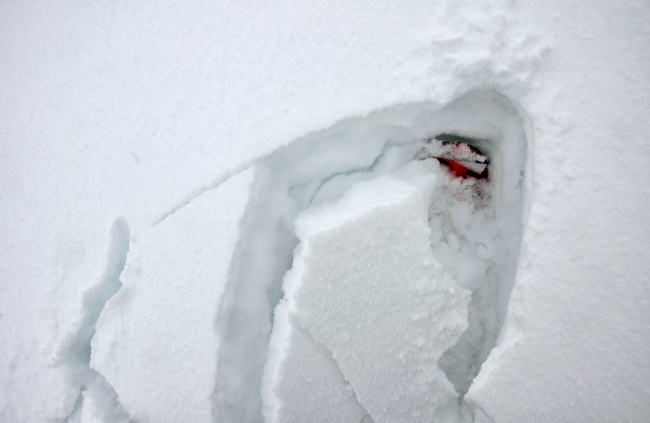 in all but sheltered terrain, also producing a natural slide cycle.
Ski cutting, early in the day, was initiating sluffs within the new snow.
Later, as winds did their thing,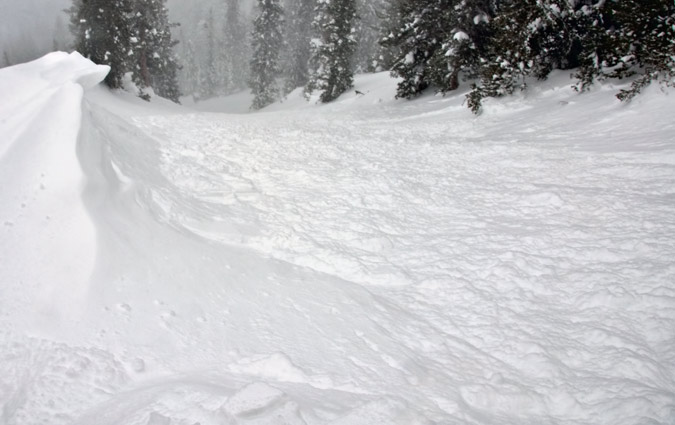 soft slabs were easily triggered. Some of those were stepping down to the old surface, running fast and packing a good punch.
Weather
Snow, heavy at times, decreasing in the afternoon. Moderate temperatures. Wind was from the west, swirling in drainages, gusting over 30 mph by afternoon.
Evaluation
Instability was from a wind caused density change in the new snow.
Increased wind and more snow will likely increase the instability with potential for older weak layering involvement.
© wowasatch.com