September 7
Walked a section of the Wasatch 100 mile foot race again.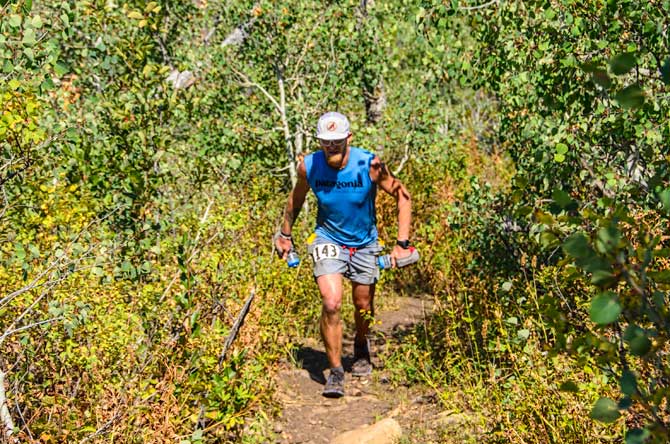 I was a little late to Bald mountain but, did get the winner, Jeff Browning.as he passed.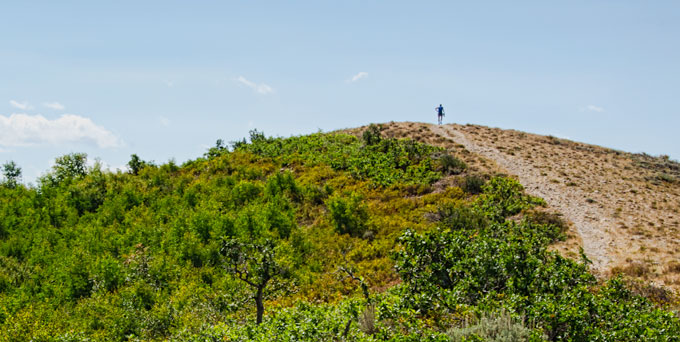 Ahead of him was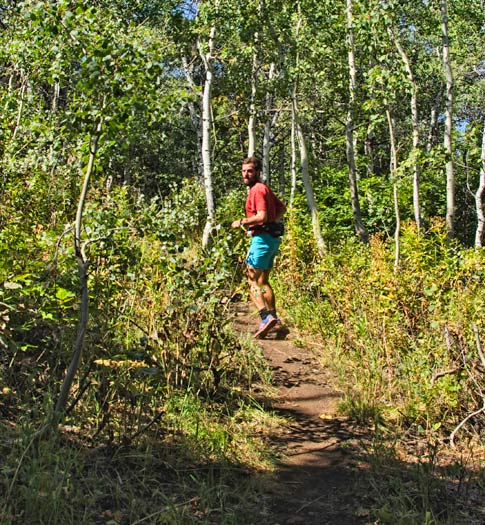 George Grygar who finished second,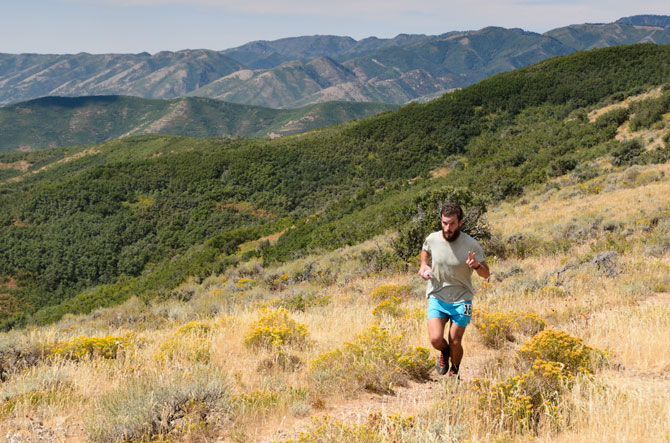 better photo.from last year, his first race.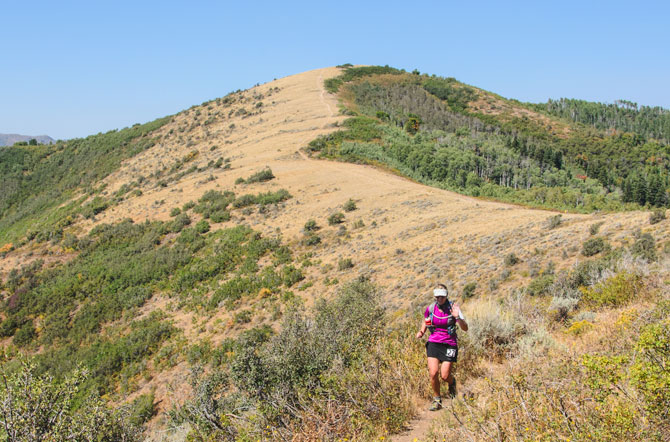 Emily Judd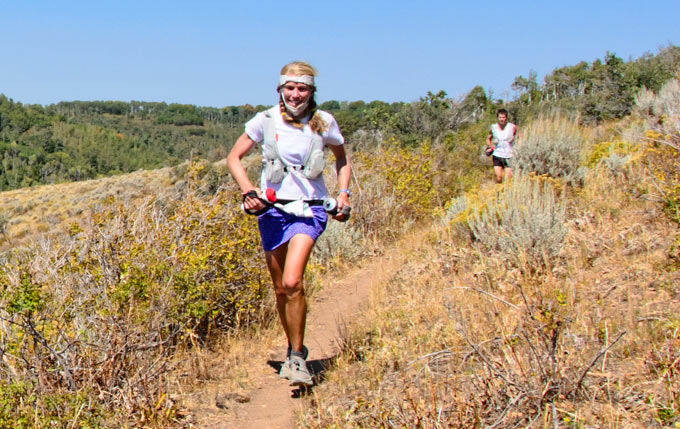 finished first, Sarah Evans right behind in second for the women.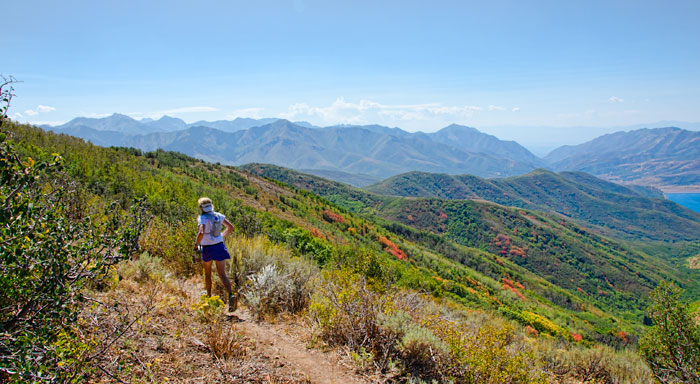 All heading south.

Too old and slow to beat um over to Desolation lake but...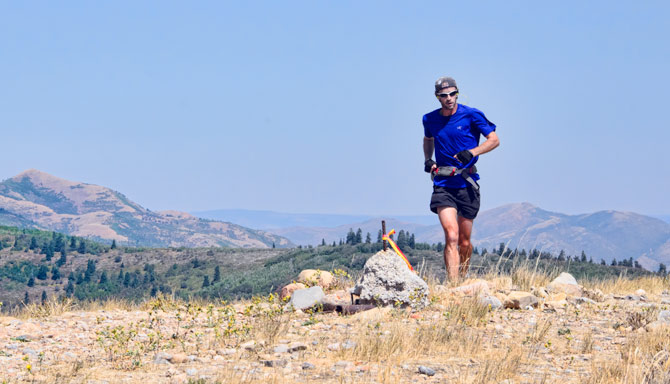 I did meet a master ultra runner, got some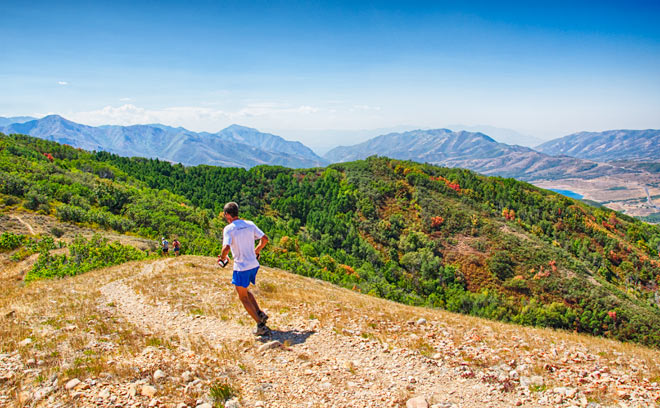 nice views and a summit poster(he finished the hundred).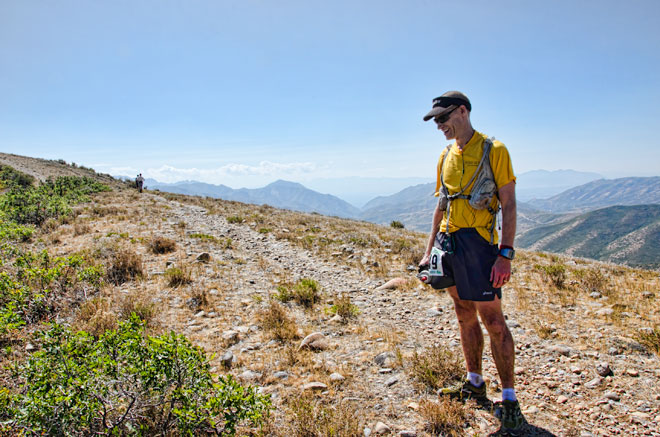 On the way back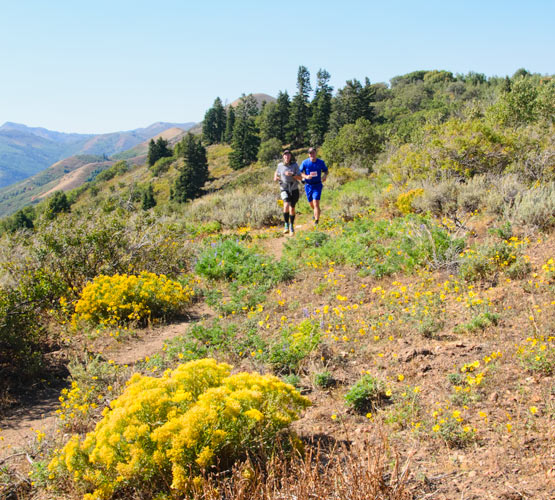 a little summer color lingering,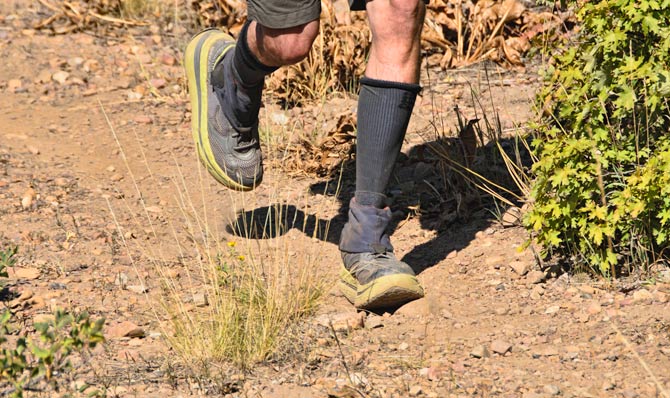 maximals for distance,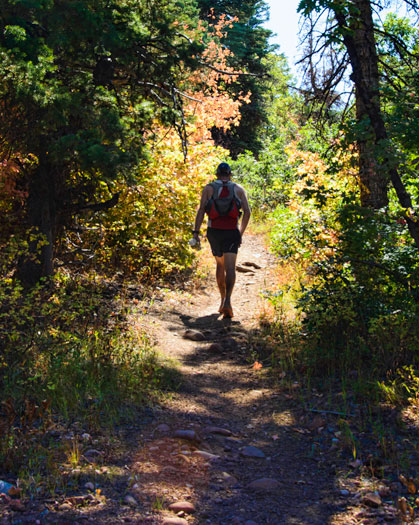 early fall?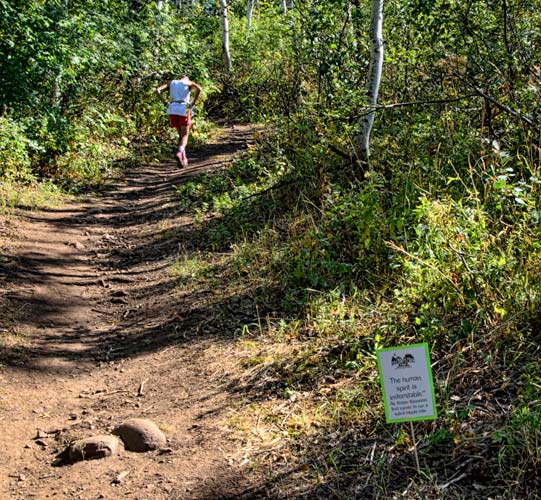 bulldog motivational signs go up,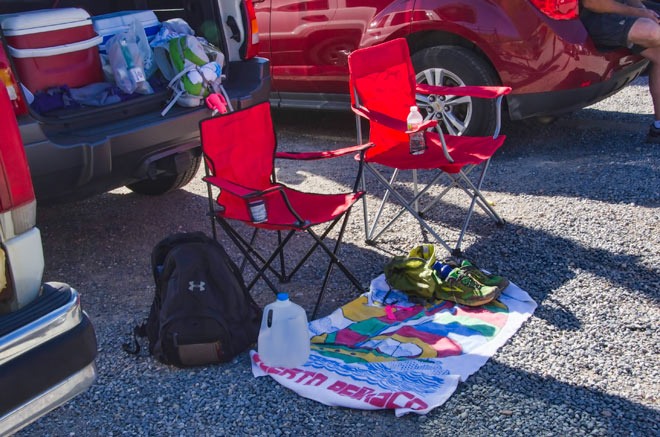 supporting crew is ready,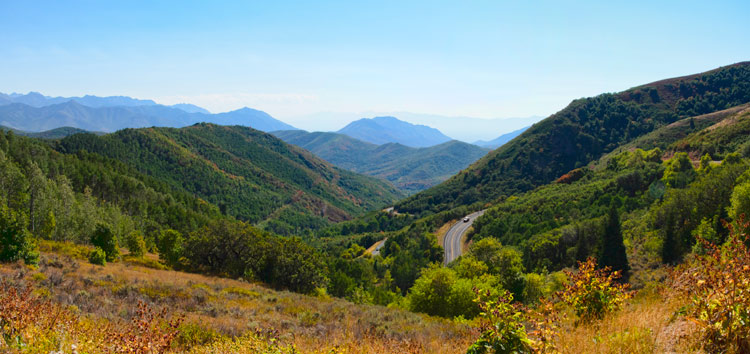 and the valley haze.
2005 2006 2007 2008 2009 2010 2011 2013 2014 2016 2017
© wowasatch.com